Under the slogan "safe is sexy," myLAB Box has recently uncovered its 5-panel vaginal health test pack that tests for all common causes of abnormal vaginal discharge, including yeast, chlamydia, gonorrhea, BV, and trich. The test is named V-Box and features a price tag of 189.00$. 
MyLAB Box allows you to screen for common causes of abnormal vaginal discharge from the comfort of your home without any awkward conversations or waiting in lines. This test is intended for all females who notice unusual changes in the odor, color or texture of their vaginal discharge.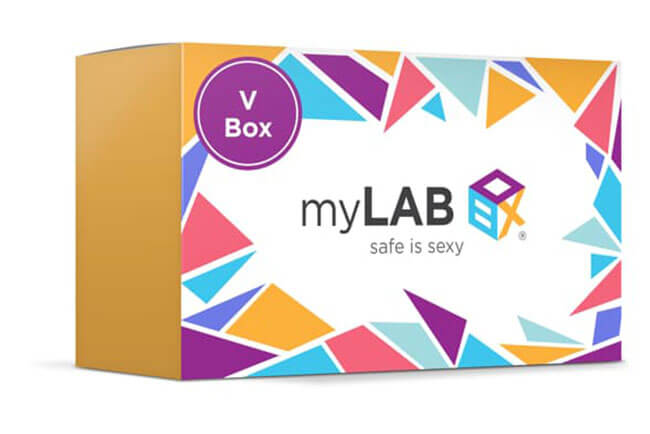 Compared to traditional vaginal discharge tests, V-Box is far more comprehensive and precise. The panel utilizes advanced DNA technology to identify the specific genetic material causing the infection. At the moment, this is the best possible method to screen for abnormal vaginal discharge. 
Every at-home test kit comes with easy-to-follow instructions that allow you to collect your sample under five minutes. Once your biological sample is secured within the provided container, simply mail it back to the lab in the pre-paid stamped envelope that came with the kit. Your results will be delivered to your personal account in a matter of days and you'll be able to enjoy peace of mind knowing you've used the best testing solution on the market. 
If you test positive, myLAB Box offers free medical consults by phone and, if possible, treatment. Currently, the company offers treatment options for gonorrhea, chlamydia, and trichomoniasis infections.