Personalabs Review
Advertiser Disclosure
This website features affiliate links. For purchases made via these links, we earn commissions that allow us to keep producing helpful content. To find out more
click here
.
Close
Personalabs is a personal health hub for all individuals who want full control over their own health without going through their insurance or doctors. The company allows you to take a proactive approach toward a new, healthier lifestyle. 
The company was founded in 2006 for the purpose of providing its customers with an affordable, convenient, fast, and reliable source of personal health information. Through its strategic partnership with LabCorp, clients are given the opportunity to perform sample collection at one of more than 2,300 lab locations all over the US. 
If you want to know more about the company and its services, continue reading our complete Personalabs review to make a fully informed choice regarding your own health care.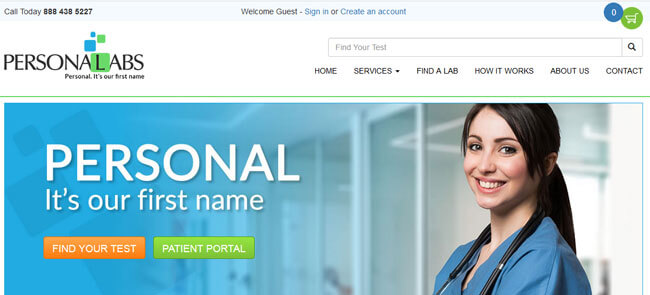 How Personalabs Works
The testing procedure with Personalabs incorporates the following steps: 
Select & order a test – We are primarily interested in the STD tests the company has to offer, but its complete portfolio includes more than 300 testing solutions. You will have to create a personal account in order to place an order, which only requires your chosen username and password. If you're not sure what the best option for you is, you can use the provided symptom checker in order to get a better picture of your condition and get some informed recommendations. The tool will require your age, gender, region, and exhibited symptoms. Upon completion, you will be given a list of possible diagnoses, which you'll be able to use as a guide for your next decision. Note that Personalabs offers its services only to individuals who are older than 18, with the exception of STD testing, which is also allowed for individuals older than 16.
Did you know?There are more than 40 types of HPV and you can contract them all by skin-to-skin contact. 
Print doctor's order – The lab order will be provided by the company, so all you have to do is print it out and show it at the front desk during your sample collection visit.
Visit a lab – Once you've chosen your test and printed your lab order, you're ready to visit one of the 2,300+ locations nationwide. You won't have to make any appointments or any other preparations, simply visit the nearest lab and provide the required specimen for your test. The location finder on the site is a very useful tool, which allows you to find the nearest test center simply by entering your postal code. The tool will also show you the overall distance between your address and the identified locations. 
Get your results online – After your sample is processed, your results will be delivered online through your personal account. You'll also receive an email notification informing you that your report is ready for viewing. The average turnaround time is 2-3 business days, but it may take up to 7-10 days for more complex tests.
Why Choose Personalabs
Here's a list of features we particularly liked about Personalabs: 
Over 300 testing solutions, with access to thousands more

 

STD testing for minors

 (16+)

More than 2,300 service centers nationwide

 

HIPAA compliant company

 

Physician directed testing if a patient is unsure about the test they need

 

Quick turnaround times

 

Confidential results released directly to your personal account

 

Consultations with highly skilled and experienced doctors

 

Prescriptions for STDs and many other conditions

 

Membership program for early-bird specials, educational tools, discounts, and much more

 
STD Tests
Personalabs offers the following STD tests: 
Comprehensive STD Blood Test (251.00$)
The panel includes testing for hepatitis B & C, HIV, chlamydia, gonorrhea, and herpes. 
11 Panel STD Blood Test (281.00$)
The panel includes hepatitis A, B, and C, chlamydia, HIV, gonorrhea, syphilis, and herpes. 
HIV Screening Test; 4th Gen (97.00$)
The test can detect acute HIV infection 4-12 days earlier than its 3rd Gen counterpart. It tests for both antibodies and antigens. 
Herpes Simplex Virus (HSV) 1 & 2 IgG Blood Test (78.00$)
The test screens for both oral and genital infections. The test for genital herpes can also be ordered separately for 63.00$. 
Genital Herpes Test (HSV 2) IgG Blood Test (55.00$)
The test will detect exposure to HSV type 2 and also provide you with information about a possible acute infection.
STD Mini Panel (123.00$)
The panel contains a complete urinalysis and screens for syphilis, chlamydia, and gonorrhea. 
Syphilis Blood Test (46.00$)
The test screens for the bacteria Treponema Pallidum and will reliably confirm or rule out the syphilis infection. 
Chlamydia & Gonorrhea NAA Urine Test (108.00$)
The test uses a method called nucleic acid amplification to test for chlamydia and gonorrhea, two STDs that are often found together.
Hepatitis B Surface Antigen Blood Test (51.00$)
Appetite loss, muscle and joint aches, low-grade fever, nausea and vomiting, and yellow skin and dark urine can indicate an HBV infection.  
Did you know? Most STIs can be transmitted orally.
Hepatitis B Profile Blood Test (79.00$)
This is the most comprehensive test for hepatitis B, including hep B surface antigen, hep B core antibody, and hep B surface antibody.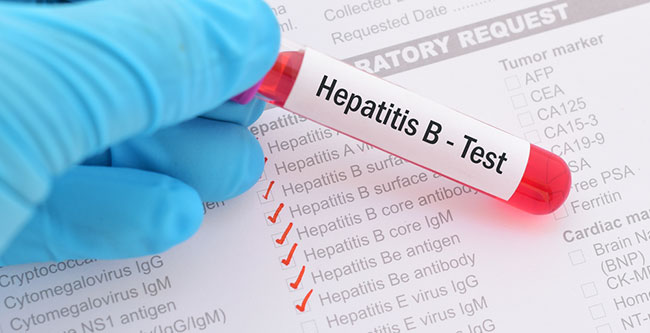 Herpes Simplex Virus Types 1 & 2, DNA PCR Blood Test (205.00$)
It is very important to determine which type of herpes the patient has since HSv2 leads to more frequent outbreaks. It also increases the risk of contracting HIV. PCR is 1.4-4 times more likely to detect the infection than viral culture, as shown in "ACOG Committee on Practice Bulleting Gynecology."
HIV-1 RNA, Quantitative, Real-Time PCR Blood Test (227.00$)
This screening is designed to detect and quantitate HIV-1 in the patient's plasma. Anti-viral agents can make the viral load in your blood low or undetectable, but they cannot completely eradicate it from the body. 
HIV-2 DNA/RNA, Quantitative, Real-Time PCR Blood Test (244.00$)
This test was designed to detect traces of HIV-2 proviral DNA in the patient's blood. The HIV diagnosis shouldn't rely solely upon the report generated from the PCR assay, though, since the negative results will exclude the presence of HIV-2 DNA at detectable levels but not the disease altogether. 
Herpes Simplex Virus 1 & 2 IgM Blood Test (108.00$)
HSV 1 is what we commonly refer to as "cold sores" whereas HSV 2 is genital herpes. If you test positive, Personalabs will immediately offer professional counseling and the test page also provides a list of states where company doctors can prescribe treatments. 
Hepatitis B Surface Antibody Anti-HBs Blood Test (52.00$)
This is the most common test for hep B, designed to indicate previous exposure to the infection. The test also protects the patient from HBV infections in the future.
CD4 T – Cell Count Blood Test (109.00$)
This test is designed to measure the overall strength of the immune system once the patient has already been diagnosed with HIV. CD4, also known as T-helper cells, are the biggest targets of the virus since they travel throughout the body and help identify and fight off bacteria or germs. As HIV advances, the count of CD4 cells will drop, so it's very important to establish the baseline number right after the HIV diagnosis and perform the test every 3 months from that point onward. 
Herpes Simplex Virus Type 1-Specific Antibodies, IgG Blood Test (55.00$)
If you experience blisters around your mouth and genitals, you should definitely test for Herpes Simplex Virus Type 1.  
Trichomonas Vaginalis RNA, Qualitative, TMA, Males (115.00 $)
This test is designed to detect a parasite that causes trichomoniasis, one of the most common STDs in the US. Males usually exhibit no symptoms while females experience painful urination, genital itching, and foul-smelling vaginal discharge. The price tag of this test for females is also set at 114.00$. 
Treponema Pallidum Antibodies FTA-ABS Blood Test (69.00$)
Treponema pallidum is the bacteria that causes syphilis and this test looks for its presence in the blood of the patient. Syphilis is easily treated nowadays but can have a severe health impact if left untreated.
Did you know? 24,000 women in the US are diagnosed with infertility due to undetected and untreated STDs.


Hepatitis B Virus HBV, DNA, Quantitative, PCR Blood Test (245.00$)
The test is designed to detect the presence of hepatitis B in the patient's blood and is recommended if you experience appetite loss, low-grade fever, nausea and vomiting, muscle and joint aches, and jaundice (yellow skin/dark urine).
Talent Blood Test (290.00$)
This panel is specifically made for the adult industry. The results will show whether the client has any active infections and also indicate new STD exposure. The test package includes chlamydia, gonorrhea, RPR (syphilis test), and HIV-1 DNA by PCR. Note that HIV by PCR results can take up to 5-7 business days. 
Comprehensive Recent Exposure STD Test (399.00$)
This is a blood/urine testing panel designed to detect recent exposure to some of the most commonly contracted STDs in the US. 
Comprehensive Female Sexual Health & Wellness Blood Test (522.00$)
The test includes the company's comprehensive female health check-up and screening for the most common STDs.  
Chlamydia Trachomatis Antibodies, Quantitative, IgM Blood Test (94.00$)
The test will detect the presence of Chlamydia trachomatis, the bacteria that causes one of the most common STDs nationwide. Note that ¾ of women and ½ of men exhibit no symptoms whatsoever, which makes this test so much more significant.  
Hepatitis B Virus DNA, Quantitative, PCR With Reflex To HBV, Genotype Blood Test (482.00$)
This test will determine the quantity of HBV DNA in the patient's blood and reflex to HBV genotype if it detects 500 IU/mL or more.  
Hepatitis B Core Antibody, Total (54.00$)
If you suspect recent exposure to the hep B virus (sexual intercourse, from mother to child, sharing needles), this test will detect the antibodies created by your immune system to ward off the disease.
Other Tests
Apart from the STD testing solutions listed in the previous section of our Personalabs review, the company also offers a multitude of other options. The most common ones include tests for allergies, cancer, autoimmune disorders, fertility, hepatitis and liver function, digestive disorders, infectious diseases, etc. You can also check metals and potential poisoning, hormone levels, your nutrition and vitamins, general health and wellness, and much more. The price tags go from 43.00$ for Gamma Glutamyl Transpeptidase GGT Blood Test to 1,322.00$ for Carbohydrate-deficient Transferrin (CDT) Blood Test.
Test Locations
Personalabs features more than 2,300 labs nationwide, as previously mentioned. This was made possible by its partnership with LabCorp, which is one of the biggest providers of lab testing services in the US.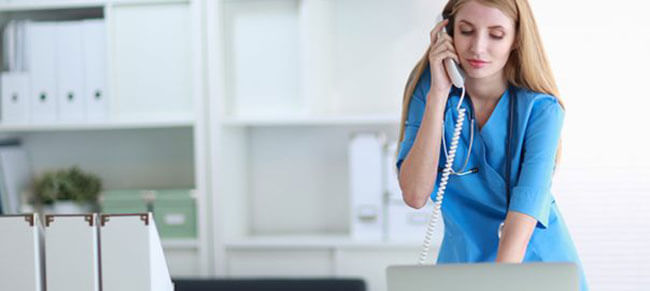 Privacy & Security
Personalabs uses SSL encryption to secure your communication with the official website, so you don't have to worry about your personal data or payment details leaking and getting abused. 
The company will collect and use information regarding your symptoms, testing procedures and final results, diagnoses and treatment, and future care plan. Note that your health information is the property of the company that compiled it, but you have a broad spectrum of rights regarding its future use. Personalabs will never disclose your personal info to anyone but yourself, its network of partnered physicians, and the health department if there's a reportable positive result. 
Payment Options
Personalabs accepts payments made with PayPal, Braintree, MasterCard, Visa, American Express, Discover, and HAS and FSA cards. The company currently doesn't accept insurance payments. 
You can request order cancellation within 7 days of your purchase. The refund fee is 15$. If 7 days have passed or you had your sample collected, you are no longer eligible for refunds. Lab orders are valid for 6 months, after which you'll have to pay a fee of 15$ to have them reinstated. The refund request is submitted via email through the "Send a Message" option in the "Contact Us" section. The claim is processed between 24 and 72 hours and refunds are issued within 3-5 business days.  
Customer Support
You can contact Personalabs by phone, email, and live chat. The working hours are Mon-Fri 8:30 AM – 8:00 PM EST. The live chat is available Mon-Fri 8:30 AM – 10:00 PM and Sat 10:00 AM – 6:00 PM EST.  
Personalabs Pros & Cons
If you are still not certain if Personalabs is just right for you, knowing its advantages and disadvantages can help you make an informed decision.
Pros
More than 300 testing solutions 
2,300+ test labs 
Professional support  
Affordable pricing 
Live chat 
Quick turnaround times 
Secure communication 
HIPAA compliant company 
Membership program 
Bottom Line
Personalabs is a very professional enterprise with a wide range of testing options and a significant number of testing location spread across the US. The company features reputable partners and a transparent testing procedure. It offers high-quality service with reasonable price tags and an impressive level of privacy.  
So, at the very end of our in-depth Personalabs review, we can only recommend the company as one of the best on the market when it comes to STD testing, as well as many other areas of personal health and well-being.