Walk-in Lab is a BBB-accredited partnership founded in 2009 in Madisonville, LA. The company offers direct access to a wide range of lab tests at stores (draw sites) in high-traffic locations nationwide. 
The main sales pitch for this company is its low pricing policy, usually going well below the retail prices. It also has numerous interesting features, which we'll reveal and explore in this in-depth Walk-In Lab Review.  

How Walk-In Lab Works
Walk-In Lab is a regular online provider of numerous testing solutions, so it should be differentiated from at-home testing companies. That being said, here's the entire testing procedure implemented by the company: 
Online purchase – After visiting the site and familiarizing yourself with the portfolio, you can place your order online after creating your personal Walk-In Lab account. Note that individuals under 18 years of age are not allowed to order tests or have them performed. The official website features GEO-restrictions for some countries, so if you are located in one of those countries, you won't be able to access the site without a VPN, which is definitely a downside.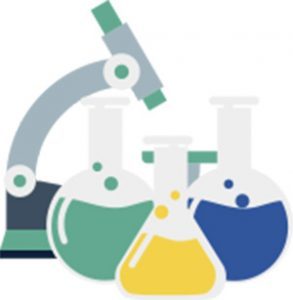 Lab order – Once you've purchased your chosen test and went through checkout, you'll be given detailed instructions on viewing and printing your personal lab order. Simply print it out and you'll be ready for the next step.
Lab visit – You can use the Lab Locator tool on the official website to find the nearest lab location. Note that not all locations perform all the services listed on the site, so make sure to confirm its operational scope before visiting any particular lab. You don't have to make any appointments, wait in line or worry about anybody finding out why you're there. The testing procedure usually takes between 15 and 30 minutes. Make sure to follow all the preparation instructions recommended for your particular test(s).
Result viewing – Your final report will usually be available within 2-3 days (3-5 days for more complicated tests) and you'll receive an email notification once it's ready.  
Why Choose Walk-In Lab
Here are some of the most noticeable Walk-In Lab features: 
Budget-friendly pricing policy

 

Partnership with LabCorp and Quest Diagnostics 

 

Wide array of testing solutions 

 

Simple and convenient testing procedure

 

Numerous testing locations

 

No appointments necessary

 

Competent staff

 

Quick and reliable results

 

Generous refund policy

 

Excellent privacy and security

 

HIPAA-compliant servers 

 
STD Tests
Hepatitis B Blood Test Panel (190.00$)
This panel includes hepatitis B antibody total, hepatitis B surface antigen, and hepatitis B surface antibody tests. It doesn't require fasting and yields results within 2-3 days. 
Military Deployment Blood & Urine Test Panel (295.00$)
Among other things, this solution also incorporates HIV 1 & 2 antigen/antibody tests. A stable diet is recommended 2-3 weeks prior to blood collection, alongside 12-14 hours of fasting. The results are usually ready in 3-5 days. 
Hepatitis Blood Test Panel, Acute (89.00$)
This panel includes hepatitis A IgM antibody, hepatitis B core IgM antibody, hepatitis B surface antigen, and hepatitis C antibody. No fasting is required and the results are usually available within 2-3 days.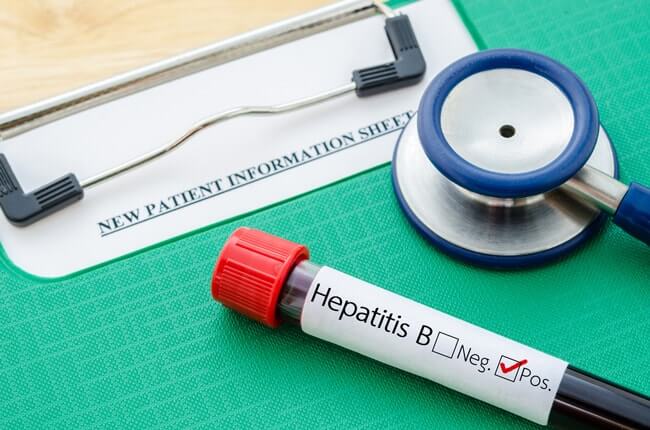 Fighter or MMA Blood Test Panel (84.00$)
This panel includes HIV 1 & 2 preliminary blood test (4th gen), hepatitis B surface antigen, and hepatitis C antibodies. No fasting is required and the results are available within 2-3 days. 
STD #1 Baseline Blood Test Panel, 3 Tests (139.00$)
This panel includes HIV 1 & 2, HSV 1 & 2 antibodies, IgG, and hepatitis C antibody blood tests. No fasting is required and the results are available within 3-5 days. 
STD #2 Essential Blood & Urine Test Panel, 9 Tests (199.00$)
This panel includes chlamydia/gonococcus NAA, RPR qualitative, rapid, hepatitis A IgM antibody blood test, hepatitis B surface antigen, HIV 1 & 2 test, HSV 1 & 2 IgG, and hepatitis C antibody test. No fasting is required, the client shouldn't urinate at least 1 hour prior to sample collection, and the results are ready within 3-5 days. 
Note that all tests listed here require patients to stop all biotin consumption 72 hours prior to sample collection. Also, some of the available tests are not listed on the website and the only way to order them is to contact user support.  
The tests can be ordered anonymously, but the correct gender and date of birth are required.  
Other Tests
Walk-In Lab has a multitude of testing solutions besides the ones dealing with potential sexually transmitted infections. These include allergy, anti-aging, autoimmune, cancer, blood disorder, diabetes, drug and alcohol, digestive system, heart health, exposure, hormone, kidney, liver, men/women-specific, thyroid, and many other tests. Some of these are also available in at-home iterations, meaning you're able to collect the sample yourself instead of visiting one of the lab locations. 
Testing Locations
Walk-In Lab conducts its testing through LabCorp and Quest Diagnostic, which means it offers more than 3,700 testing locations worldwide. LabCorp cannot provide lab services in NJ, NY, MA, and MD and Quest Diagnostics in NJ, NY, and RI. You can also order your test if you live outside of the US, but you'll have to provide a local address in the country where you'll be tested.   
Privacy & Security
You can browse the Walk-In Lab website without divulging any sensitive information. If you choose to order a test, however, you'll be prompted to provide your name, telephone number, email address, and date of birth.  
Walk-In Lab implements encryption software in order to protect your lab records from unauthorized access/disclosure, as well as accidental alteration, loss or destruction. Test results are kept on secure servers and are mailed or faxed only at the client's request. Printed copies are not retained. This information is never shared with third parties without your explicit consent.  


In order to make the payment process as secure as possible, Walk-In Lab partnered with Braintree, which is a subsidiary of PayPal. This ensures safe credit card processing and offers an optional vault to store payment methods and sensitive customer info.  
You test results will never be released without your consent. This privacy measure includes your spouse, immediate family members, and your healthcare provider. However, Walk-In Lab has a legal obligation to report positive results for STDs to the state department, which will remove all personal information and give the results to the CDC.  
As far as Internet information is concerned, Walk-In Lab will only collect data regarding your use of its official website in order to improve the overall experience. The company also uses cookies, which cannot be used to infect your computer with viruses or start any programs.   
Payment Options
Walk-In Lab accepts MasterCard, Visa, American Express, Discover, Health Savings Cards, money orders by mail, and PayPal. The company will provide a receipt with the necessary data to file with your insurance provider but doesn't guarantee reimbursement. The test price covers all the fees, so you won't have to pay anything at the lab.   
You can cancel your order within 30 days of purchasing the test and prior to submitting your samples for testing. A 25$ cancellation fee will be charged before your refund is issued. If you miss the initial 30-day deadline, you can still receive website credit within 90 days of your purchase date. The credit expires 1 year after the said date.  
If you find an online provider with a lower price tag for a specific test, Walk-In Lab will match that price. Make sure to contact user support BEFORE you place an order.  
Customer Support
You can contact the company's user support by phone or submit a ticket on the official website. The support staff usually responds pretty quickly and will answer all the potential questions you might have. There is no live chat at this point.  
Walk-In Lab Pros & Cons
If you are still not certain if Walk-In Lab is just right for you, knowing its advantages and disadvantages can help you make an informed decision.
Pros
Thousands of testing solutions 
Modern testing labs 
More than 3,700 testing locations 
Quick and reliable results 
Affordable prices  
Price matching policy 
Competent staff 
Partnership with LabCorp and Quest Diagnostics 
Cons
GEO-restrictions on the website 
No live chat 
No STD testing for minors 
Bottom Line
This Walk-In Lab review revealed a good provider of various testing solutions, including inexpensive STD testing panels customized for optimal information. It partnered with two of the best lab testing providers on the market in order to provide thousands of options at more than 3,700 testing locations. We can recommend it to all individuals unsure of the exact test they want since they're bound to find something to fit their particular needs. On the other hand, if you're interested in a more specific approach, we recommend going with some of the companies specializing in STD testing.