EverlyWell is a well-known company that puts the STD testing process into the hands of its users. With its convenient sample collection and swift and secure report delivery, it has never been easier to take full control of your health and general well-being. 
With that being said, let us now explore EverlyWell's accuracy, focusing on its test quality, lab certification, and report precision.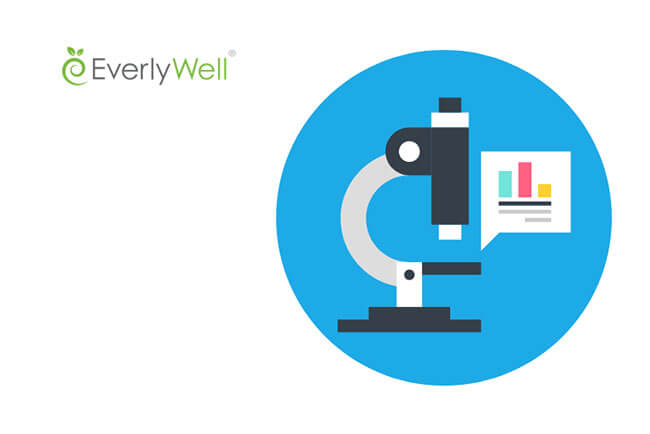 Test Quality
EverlyWell STD tests have a few crucial features that should guarantee perfect accuracy: 
Expertly curated biomarkers – EverlyWell features a medical team that curates the most applicable biomarkers for your potential STD problems.

 

Doctor-approved tests – Every test offered by EverlyWell is approved by a fully independent board-certified physician.

 

Effective collection methods – EverlyWell at-home test kits come with detailed instructions that eliminate even the slightest possibility of error during sample collection. They also feature secure containers that prevent any potential contamination due to outside influences.

 
Lab Certification
EverlyWell partners with labs used by physicians and hospitals all over the US. All these commercial labs feature CLIA certification and the same standard of excellence maintained by hospital laboratories. 
What Is CLIA?
CLIA stands for "Clinical Laboratory Improvement Amendments." It was launched to strengthen federal oversight of clinical labs and ensure the reliability and accuracy of patient test results. CLIA differentiates between waived, moderate complexity, and high complexity tests.  STD tests fall under the waived category, which means they are quite simple and feature very low risks for erroneous results. This, however, doesn't mean they're error-proof, which is why the criteria established by CLIA make sure the tests are performed correctly, by trained personnel, and following good laboratory practices. 
CLIA uses "direct access testing" (DAT) as a part of its terminology rather than at-home or direct-to-customer testing, which is our nomenclature of choice. Patient-authorized testing is also mentioned, so you should know they're just different terms used to denote the same thing. 
People usually think that hospital- or doctor-ordered STD tests are somehow more accurate or secure than their DAT counterparts. CLIA rules, however, do not differentiate between those two instances. In other words, whoever wants to obtain CLIA certification has to meet the exact same level of requirements. 
Final Report
Finally, accurate results won't mean much unless you're able to read them properly and understand them completely. This is where EverlyWell really shines by providing its users with detailed graphics explaining what the results mean and giving insights on how to improve their wellness. 
EverlyWell STD Panel will accurately depict your status regarding HIV, syphilis, hepatitis C, gonorrhea, HSV type 2, chlamydia, and trichomoniasis. On top of that, you will get a free consultation with a board-certified physician in case you receive abnormal test results for any of these STDs.