STD Test Express is a public company founded in 2008 in Chicago, Illinois. It features a world-class team of doctors, nurses, sexual health experts, and advisors and has helped over 300,000 Americans get tested for STDs and improve their sexual health. 
Today, we are examining the very legitimacy of the company. For that purpose, we'll go over a couple of essential factors that can help us categorize STD Test Express either as a legitimate business endeavor or hyped-up scam.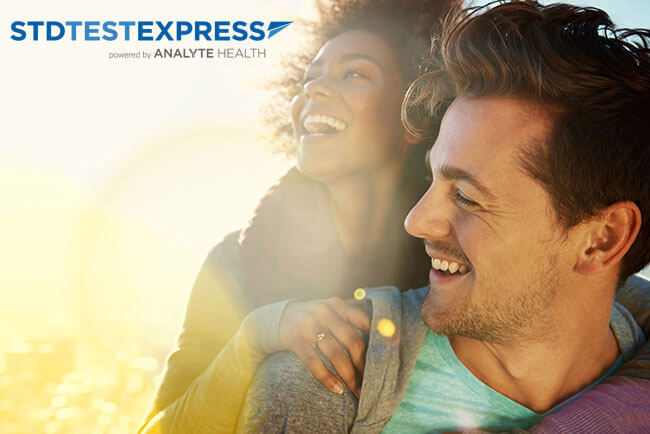 Corporate Foundations
When investigating the legitimacy of any given company, the first point of interest is its tradition or lack thereof. STD Test Express was founded back in 2008, which means the company has been in existence for 10 years now. Money-grabbing schemes never last this long. They are usually created to make a quick profit through bombastic and targeted advertising and they dissolve into thin air after a couple of months.
STD Test Express has also teamed up with Analyte Physicians Group, which is a national network of physicians, medical professionals, and certified Care Advisors. Analyte Physicians Group was founded in 2009, so it too has a very long tradition in the business of sexual health. If you choose to pay for STD Test Express services via your credit card, your report will spell "APG" instead of mentioning STD testing and other uncomfortable terms. APG, as you might guess, stands for Analyte Physicians Group. 
STD Test Express is also a BBB-certified company. This means it was able to meet and maintain the BBB Code of Business Practices. This code demands sound advertising, selling, and customer service practices that enhance the overall confidence in the business. 
Business Network
Scam operations can have incredibly convoluted networks of companies, providers, and other corporate entities. However, they never invest in brick & mortar facilities. Everything is done online so it can disappear without a trace at any moment. 
STD Test Express features more than 4,000 testing centers spread across 52 states and 96 cities. In other words, you can find its physical locations all over the US. On top of that, the company has tested more than 300,000 individuals, as we already mentioned. Fraudulent companies can also have staggering amounts of customers, but these numbers are never spread across years and years. They usually have thousands of users in just a couple of months. STD Test Express, on the other hand, has been slowly building its customer base over an entire decade. 
Bottom Line
We can definitely say STD Test Express is a legitimate business with precisely defined goals and a decade-long commitment to its customers. If you are considering using its services, base your decision entirely on what the company can do for you as its legitimacy is impeccable beyond a doubt.