PlushCare is an online healthcare clinic dedicated to internal medicine and urgent care. One of its main goals is to help its users avoid crowded waiting rooms and wasting time in lines when they require urgent care. This is achieved through telemedicine with online visits but also through partnerships with renowned labs and pharmacies all over the US.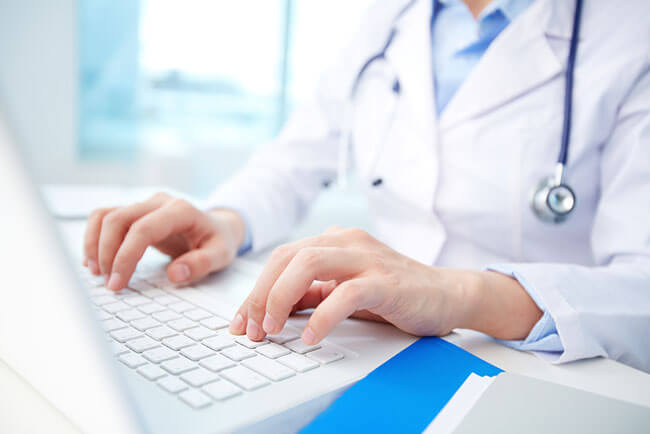 How PlushCare Urgent Care Works
PlushCare adopted a simple, straightforward, and extremely convenient urgent care methodology. The entire process can be summed up in 3 simple steps: 
Select a time – Pick a convenient appointment time that fits your schedule perfectly. Same-day appointments are available.
Speak to a doctor – One of the highly skilled PlushCare doctors will most likely be able to diagnose you and prescribe adequate medications over the phone. Around 70% of all physician visits can be handled via phone.
Pick up your prescription – PlushCare will send your prescription to a nearby pharmacy of your choice, so you can pick it up at your convenience.

 
People usually visit urgent care facilities with immediate issues that may not be considered emergencies. Some common conditions that can be treated over the phone include minor trauma (a sprain or shallow cut, for example), cold and flu symptoms, ear pain, persistent diarrhea, and others.
On top of that, PlushCare urgent care is available 24/7 for a wide range of common health conditions. Its doctors have been trained at some of the best medical institutions in the US, including UCLA, Stanford, and UCSF, which means you don't have to sacrifice quality for convenience. 
What States Does PlushCare Work In?
PlushCare currently operates in Alabama, Arkansas, Arizona, Colorado, California, Connecticut, Delaware, Florida, Georgia, Hawaii, Illinois, Idaho, Iowa, Kentucky, Kansas, Louisiana, Maryland, Maine, Minnesota, Michigan, Mississippi, Montana, Nevada, Nebraska, New Hampshire, New Mexico, New Jersey, New York, North Carolina, Oklahoma, Ohio, Oregon, Pennsylvania, Rhode Island, South Carolina, South Dakota, Texas, Tennessee, Utah, Virginia, West Virginia, Washington state, Washington DC, Wisconsin, West Virginia, and Wyoming. 
The company is constantly adding new states to its coverage map, so if it's not available in your area at the moment, you should definitely check back in the future. 
How Much Does PlushCare Urgent Care Cost?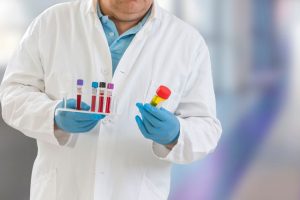 First of all, PlushCare is not a subscription service. It provides physician consultations only when you need them, so you don't have to worry about any monthly or annual charges. It also offers discounts for active military members and veterans. All you have to do is email a copy of your military ID to info@plushcare.com and you'll pay only 49$ per visit. 
Your visit fee will include everything but the cost of your prescribed medications at the pharmacy. PlushCare doesn't provide its users with a discount card for medications upon completion of their visit. An appointment with a PlushCare doctor costs 99$ flat without any additional or hidden fees. If your condition requires immediate in-person attention, one of the physicians can come to your home as well. This service costs 250$. 
If you have health insurance from a provider PlushCare accepts, it will charge you your coinsurance or copay. PlushCare accepts the copays of most plans offered by BCBS, Anthem Blue Cross, Cigna & UnitedHealthcare, Blue Shield of California, and Aetna. 
Note that your credit card is charged half an hour AFTER your appointment is complete. If the doctor can't solve your health issue for some reason, they'll let the company's clinical team know and make sure not to charge your credit card. 
What Can PlushCare Urgent Care Do For You?
PlushCare is defined as a telemedicine company, which means it doesn't feature any physical walk-in clinics. Its physicians diagnose and treat their patients and prescribe medications via phone or video consultations (with the aforementioned option of a personal at-home visit). 
Having said that, PlushCare is electronically integrated with LabCorp and Quest Diagnostics, so if your condition requires lab work, the doctor can send the electronic lab referral to the most convenient testing center in your area. After you visit the center and provide relevant samples, your doctor will receive the results electronically and immediately contact you. 
PlushCare physicians can diagnose and treat a wide range of medical issues, including bronchitis, cold and flu symptoms, allergies, pinkeye, poison ivy, urinary tract infection, sinus problems, respiratory infection, ear infection, and many others. Its physicians can also prescribe PrEP and PEP. Note that the company can only order testing for respiratory allergies. Food allergies are not covered. 
When it comes to specific medications, PlushCare physicians can prescribe Azithromycin, Amoxicillin, Augmentin, Bactrim DS, Cipro, Flonase nasal spray, Tessalon Perles, Prednisone, Pyridium, Diflucan, and many more. Certain controlled substances that cannot be obtained through PlushCare include Vicodin, Percocet, Oxycodone, Morphine, Ativan, Xanax, Klonopin, Ambien, Lunesta, Adderall, Ritalin, Provigil, and medicinal marijuana. PlushCare physicians can only prescribe a 30-day supply of Gabapentin every six months.