Safer STD Testing Review
Advertiser Disclosure
This website features affiliate links. For purchases made via these links, we earn commissions that allow us to keep producing helpful content. To find out more
click here
.
Close
Safer STD Testing is a referral service that provides its customers with more than 4,000 private and 7,000 public STD testing locations. Its main mission is to make private and affordable STD testing available to the general public in an online format.  
Read this Safer STD Testing review to learn more about the service and discover the best way to keep your sexual health in check at all times.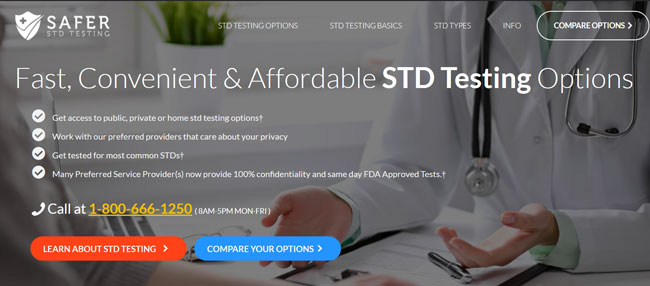 How Safer STD Testing Works
As we already mentioned, Safer STD Testing is an informational referral website that works with many reputable STD testing providers. One of its most famous partners is STDcheck. The official website features a lot of useful information regarding STD testing, the symptoms of the most common STDs, teen sexual health, and more, so the company is also trying to educate its users on the dangers of the most common STDs in the US and how to prevent or recognize them after potential exposure.  
Safer STD Testing is not a healthcare or medical professional facility and it does not provide any healthcare or medical services. It is simply there to educate you on your sexual health, help you recognize potential symptoms, and choose the best testing provider for your needs and budget.  
Depending on your budget, you can choose between free testing in one of the featured public clinics or opt for private testing. STD testing performed by a private provider features numerous advantages, including guaranteed privacy, no long lines, no appointments, personalized doctor consultations, and many more.  
Whichever testing option you choose, you will have to visit one of the featured draw centers in order to provide the technicians with your blood/urine sample or intimate swab. The advantage of private testing companies here is that there are no uncomfortable waiting rooms – you can just show up, hand over the relevant sample to the clerk, and be on your way. The whole procedure takes less than 5 minutes. Many private draw centers also receive clients on Saturdays.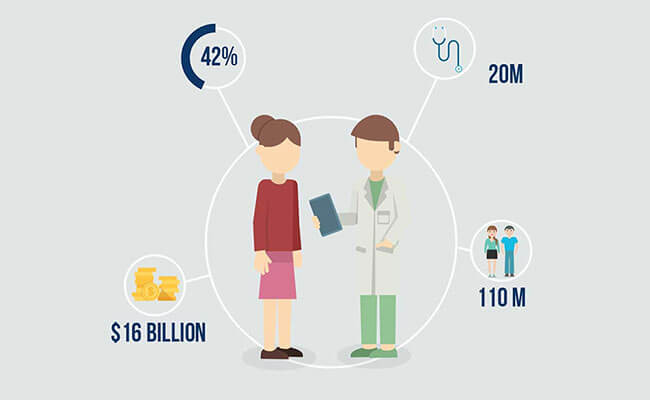 Why Choose Safer STD Testing
Safer STD Testing is a reliable referral service that will connect you to some of the most reputable private STD screening providers and thousands of public draw centers. Here are some of its main benefits: 
Partnership with STDcheck and other reputable companies

 

4,000+ private and 7,000+ public testing centers

 

Quick and easy procedure

 

Same day testing

 

Solid privacy policy

 

Customer support is available 7 days every week

 
STD Tests
As already mentioned in this Safer STD Testing review, the company's main partner is STDcheck. The service can refer you to the company's entire portfolio, which includes 13 different testing options with an average turnaround time between 1 and 2 business days: 
10 Test Panel (198.00$)
This is the most attractive and requested testing option since it screens all the common viral and bacterial STDs in the US. Highly experienced physicians designed the panel to provide you with complete peace of mind. The panel screens for HIV Type 1 and 2, hep A/B/C, herpes 1 and 2, syphilis, chlamydia, and gonorrhea.  
10 Test Panel With HIV Early Detection (349.00$)
This testing option includes all the examinations offered by the 10 Test Panel with an early detection test for HIV. The panel can generate preliminary results as early as 6 days after the initial exposure. The results will be conclusive if the test is performed 9-11 days after exposure.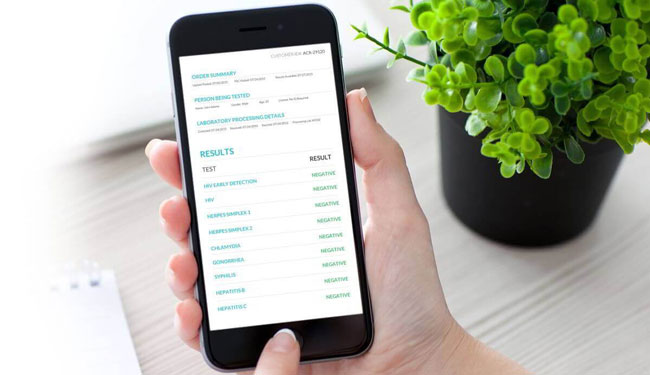 Individual Tests
Apart from ordering tests in the form of a joint panel, you can also perform them individually if you exhibit symptoms pertaining to any specific STD. The prices of individual tests go as follows: 
Hepatitis A/B/C – 24.00$

 

HIV 1 & 2 Antibody (4

th

 Gen) – 79.00$

 

Syphilis – 79.00$

 

Herpes 1 or 2 – 65.00$

 

Chlamydia/gonorrhea – 89.00$

 

Chlamydia and gonorrhea – 129.00$

 
If you are not sure about the best time to take a certain STD test, doctors usually recommend screening 3 weeks after potential exposure.  
Test Locations
Safer STD Testing can refer you to 4,000+ private and 7,000+ public testing locations. The algorithm will automatically look for draw centers that are nearest to your area. Simply enter your ZIP code on the official website or allow it to use your current location and the algorithm will point out the most convenient testing location in no times. The STDcheck locator will even show you the distance in miles and let you know which labs are open on Saturdays.  
Privacy & Security
The privacy and security of your data will depend on whether you choose to go public or private. Public testing centers are not famous for their tight security and your confidential data might be in jeopardy in some cases.  
On the other hand, STDcheck is 100% HIPPA compliant, which means it protects your information against any unsolicited access, health care fraud, and abuse. The official website is protected with 128-bit SSL encryption and HL-7 interface. After placing an order, you will get a unique user ID, so you do not even have to provide the company with your real name or deal with any paperwork during your time at the testing center.  
If you use your credit card to pay for the test, the charge will only spell "Medology" if you go with one of STDcheck's screening options and the company will not store your personal or financial information.   
Payment Options
If you order one of STDcheck's testing options, you can pay for it with your credit card, prepaid debit/gift card, e-Check, HSA or FSA, cashier's check or money order, and PayPal. You can also take the test now and pay for it later. For more information, you can contact its advisors and receive all the necessary info first hand. Alternatively, you can also use its coupons or gift cards when available. STDcheck does not accept health insurance since it does not want your STD testing to end up in your medical chart, which would happen if it reported it to your insurance company.    
Customer Support
If you have any questions and doubts after going through the official website, you can always contact a Safer STD Testing care advisor at 1-800-671-4595. The advisors are available 6 AM – 10 PM throughout the entire week, including weekends.  
Safer STD Testing Pros & Cons
If you are still not certain if Safer STD Testing is just right for you, knowing its advantages and disadvantages can help you make an informed decision.
Pros
4,000+ private and 7,000+ public testing locations 
Reputable partners 
Quick and simple service 
Customer support available 7 days a week 
Bottom Line
As indicated in this Safer STD Testing review, we are talking about a simple referral service that can connect you with some of the top providers of STD testing on the market. You could explore all of the featured testing centers on your own, but using an aggregated list will help you save a lot of time and energy doing research and looking for the best possible option.  
If you suspect recent exposure to one or more common STDs but do not know a lot about this subject, we definitely recommend at least educating yourself by going through the info on the Safer STD Testing website. Then, you will be able to make a fully informed decision regarding your sexual health and well-being.